Old-World Craftsmanship Meets Contemporary Design
We approach every project from the client's perspective first and then find the best solution to recommend. We blend traditional craftsmanship with modern design styles.

What Our Clients Think
Our business has been built on the referrals from our satisfied clients. We are only as good as our last job, so we will make your project the best ever.
I hired Green Shield Builders for what I thought would be a simple water damage repair. The job turned into a homeowner's worst nightmare. Tim took the job in hand, was deliberate in the solutions needed to get things made right! The work was first rate, timely, and on budget. I recommend him to anyone!
Kim C.
Residence
We hired Tim Johnston of Green Shield after soliciting more than half a dozen bids. Our building is one of the oldest buildings in downtown Traverse City and we needed to renovate an office to make it more practical, without taking away from the original architecture and character. While some of the other contractors had similar ideas the one thing that Tim said that made him stick out was the words, he was a "perfectionist". So we hired Green Shield for the job. Tim worked with us from the initial design phase through completion.
Not only was working with Tim a pleasure but so was his crew. I was told by every tenant in the building how nice it was to have such a courteous group of people working on the building. They even took time to go around to each individual office and make sure it was ok if they made a loud noise by pounding into brick, which we all felt was going above and beyond. As for the finished product, that can be described in one word, perfection!
COLLIN A.
Northern Financial Management
I hired Green Shield to rebuild my kitchen. From the installation of the laminate flooring, the beautiful hand built cabinets and lovely bay window to the bright cheerful colors on the walls; my kitchen has been transformed into a work of art. Tim is a pleasant and congenial person who is willing to listen to the customers point of view. The job was finished in a timely manor and I would recommend Tim to anyone for future work.
BRUCE AND DONELDA
Holland
I have hired Tim Johnston to do several construction projects and installations for our home. All of Tim's work has been of the highest caliber and I would strongly recommend him to anyone who needs work done. He is honest, hardworking and dependable.
David C.
Residence
Tim Johnston and Green Shield were hired by me to replace the roof on my home. The work was necessary as the old roof was over thirty years old and leaked. Tim had the old roof removed and a new one installed to my specifications. The work was completed over the course of four and a half days in the hottest weather we have had this summer. I am completely satisfied with the work and would recommend Tim and his crew to others.
During the work, Tim and his crew were mindful that someone was home during the work and that neighbors were within earshot. No foul language or loud music/yelling took place. He consulted with me on any deviations from the plan. The work moved quickly. The mess around our home was cleaned daily, and the final cleanup was very good. Tim was glad to work around our schedule (even though it was not necessary).
Once again, I am very satisfied with the final work product and how that work took place.
SARA S.
Residence
Mr. Johnston has participated in and completed several project for Faith Reformed Church. Our experience with Mr. Johnston has been very positive. He is attentive to our requests and requirements, timely in his response and performance and very meticulous about the details of projects.
We are very pleased with Mr. Johnston's performance and professionalism and will gladly seek his assistance in the future.
TONYA S.
Faith Reformed Church
What Separates Us From The Rest?
Quality • Design • Engineering
Green Shield Builders has the expertise to implement structural changes to your existing project so your vision can be realized. We work with our clients to provide cost effective, energy efficient solutions to lower operating costs and reduce your carbon footprint.
Expertise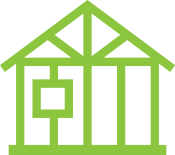 New Construction
Let us design and build your dream home.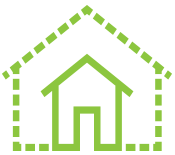 Full or Partial Remodeling
Large or small, we can handle any size remodeling project.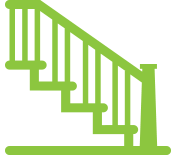 Custom Interiors
Meticulously crafted, we can create your dream interior.
Contact Us
Let us know how we can help you, drop us a line below and we'll get back with you right away.
We take your personal information very seriously. We will not share any of the information you provide with any 3rd parties.
Provided information will be used specifically to contact you in regards to your inquiry.